How to schedule a scan with Bitdefender 2016
In Bitdefender 2016, you can schedule a scan periodically. It is recommended to run a scan once or twice per month. In order to perform this, please open the main interface using the Bitdefender icon from your desktop. Go to the Modules window . Under the Protection panel you should have the Antivirus module -> Manage scans.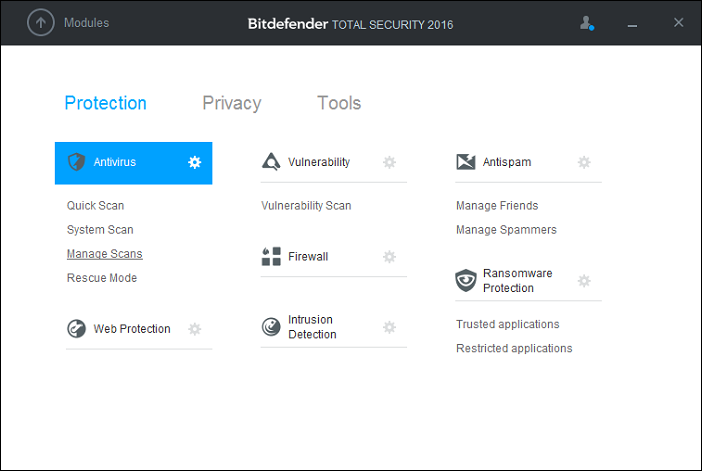 In the window that will open you can schedule a default scan (using the Quick Scan or the System Scan profiles) or create a New custom scan.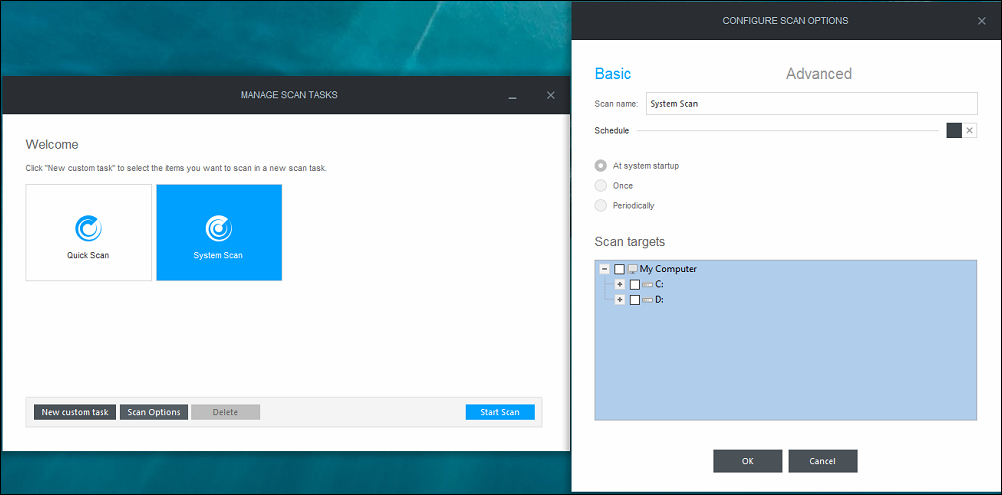 By pressing the Scan options button, you will turn on the task scheduler and the scanning task will be set to Once,Periodically or At system startup.
When this scan task is done, Bitdefender will take proper actions for all detected malware and if needed, the PC will have to be rebooted to perform the cleanup.
Related Articles
Was this article helpful?