How to create a Firewall zone in Bitdefender 2016 (my wireless printer is not working)
Depending on the network you are connected to, the Bitdefender Firewall may block the connection between your system and another device (such as another computer or a printer). As a result, you may no longer share or print files.
In this case, make sure that the Firewall settings are allowing the PC communication with the respective device:
1. Open Bitdefender, go to the Modules window by clicking 

2. Under the Protection tab, select the Firewall module.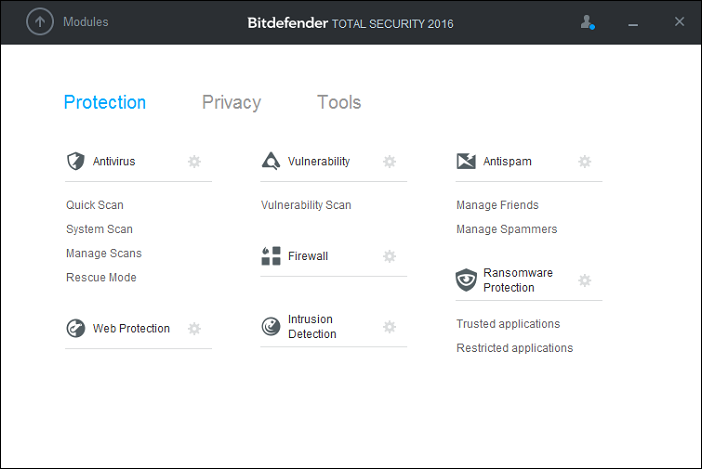 3. In the Firewall section please select the Adapters tab from the top and locate the adapter. It is either Local Area Connection if the device is connected by cable or Wireless Area connection if it is a wireless device.
4. Click on the small arrow next to each information displayed for this network connection. A drop-down menu appears. Set:
• Network Type to Home/Office
• Stealth Mode to Off
• Generic to On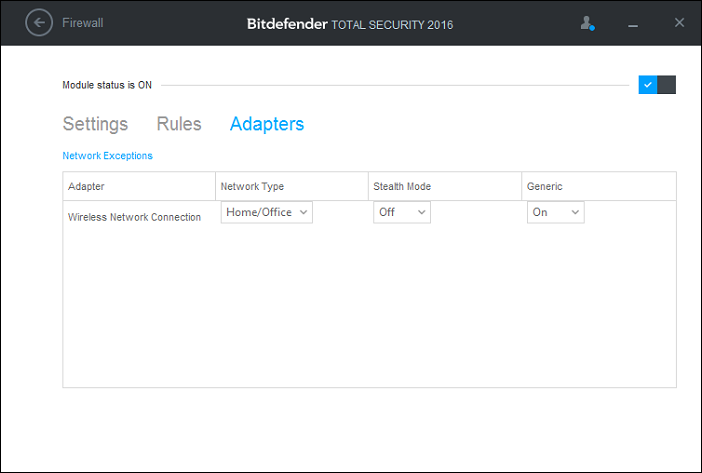 Check if the issue persists. If it does, the best solution is to configure Bitdefender to automatically allow connections to and from the respective device. For each network connection you can configure a special network exception.
To add a network exception on your adapters, follow these steps:
1. Open the Bitdefender window.
2. Go to the Modules window, the Protection section.
3. Here, select the Firewall.
4. In the Firewall window, select the Adapters tab.
5. In here you will find highlighted in blue the Network Exceptions option.
6. Once you access it, you can type in the Address field the IP of the device (eg. The IP of the wireless printer).
At Adapter select Home/Office (exactly how you've set the Bitdefender firewall earlier). Under Permissions, of course, select Allow if you want to allow the connection; you can select Deny to block a certain connection.
7. After you make the proper selections, just click on the blue button with a plus (+) sign on it for the exception to be created.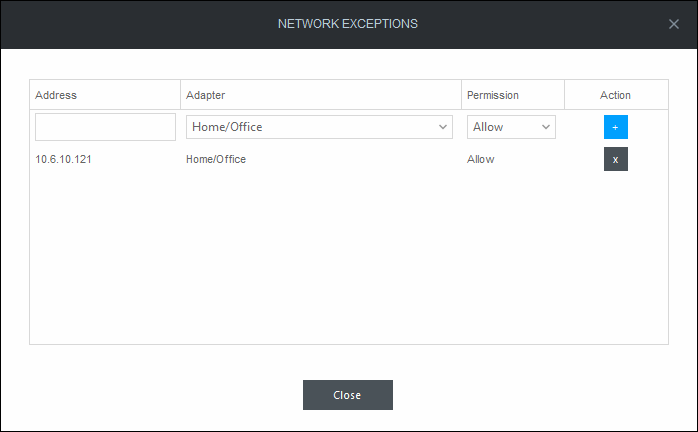 Related Articles
Was this article helpful?