On-access scanning (Real Time Protection) is disabled. What to do?
If the On-access scanning (Real Tine Protection) of Bitdefender is disabled, the program will notify you.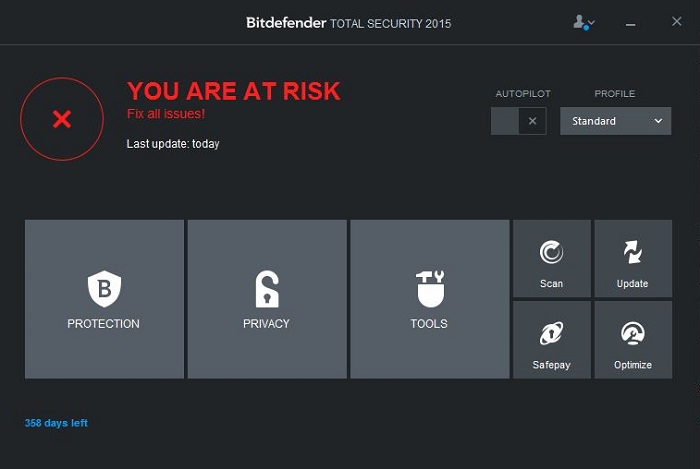 If you get this notification, please follow the steps bellow to solve the situation:
1. Please click on "Fix". This will automatically start the Real Time Protection of Bitdefender.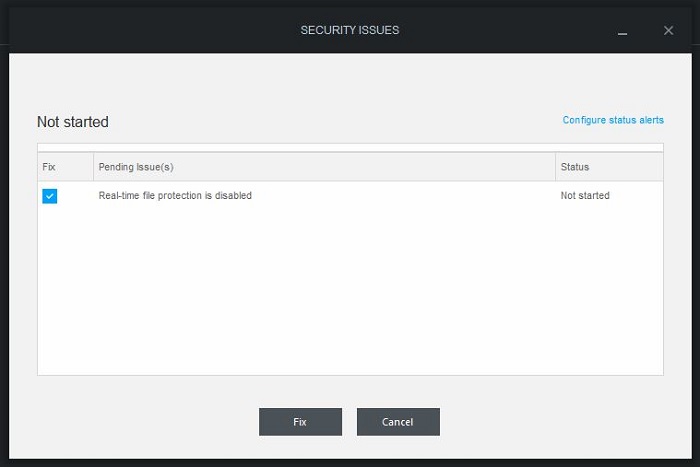 2. If clicking on "Fix" did not automatically solve the situation, please remove from your computer any other security solutions you might have installed.
Having more than one security product installed on the same PC will cause incompatibility issues and the normal action of either one of them is not guaranteed. In our article, here, you can find the most common security solutions with their uninstall utilities.
3. After removing the other security solutions from the system, please repair the Bitdefender program you have installed. Here are the steps on how to do that.
NOTE: If the above steps don't solve the situation, please contact the technical support department via the open ticket you have with us or by creating a ticket here. Please be sure to send our support department, in your reply (or when creating the ticket) this log.
Related Articles
Was this article helpful?