How do I disable Safepay in Bitdefender 2015
Bitdefender Safepay is a secured browser designed to protect your credit card information, account number or any other sensitive data you may enter while accessing different online locations.
If you do not want to use this feature, follow these steps:
1. Open the Bitdefender interface and click on the Safepay panel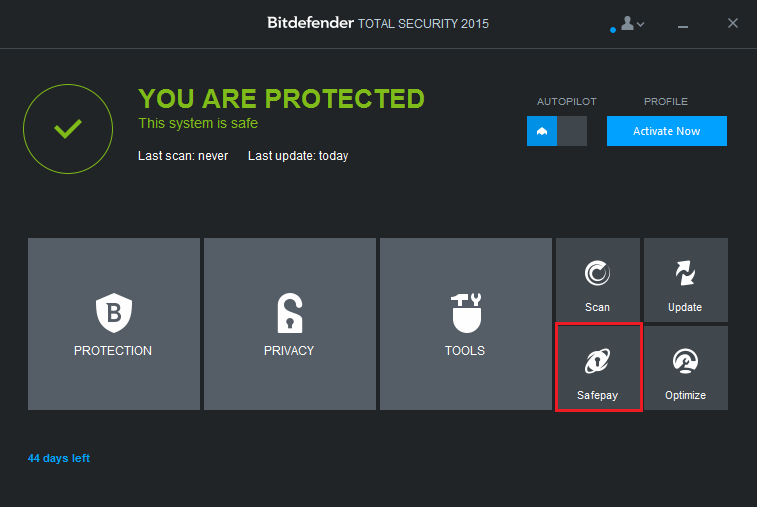 2. Click on the small cogwheel from the top right to enter Settings.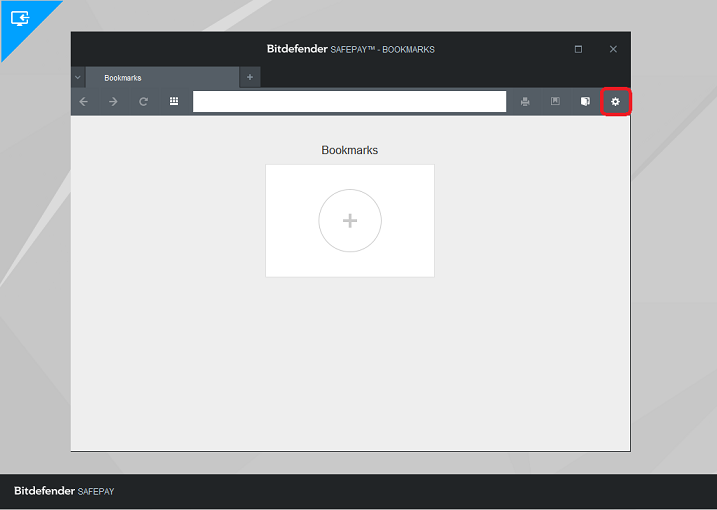 3. From the drop-down menu choose Do not use Bitdefender Safepay™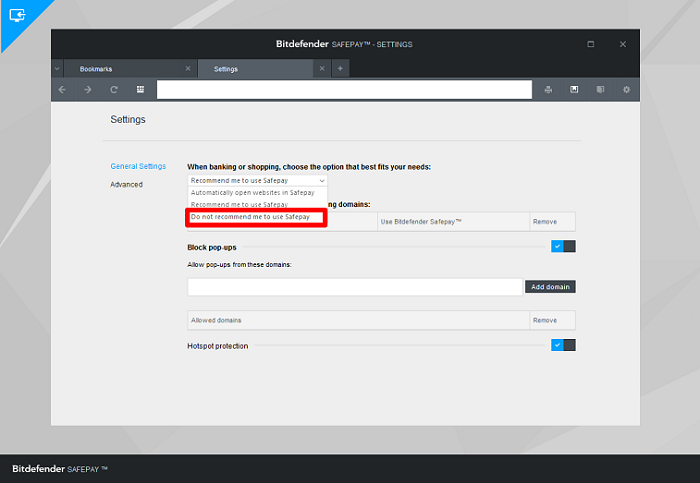 4. Close Safepay by clicking on the "X" sign from the top right.
Related Articles
Was this article helpful?