How do I prevent my child from getting in contact with certain people?
Bitdefender Parental Advisor gives you the possibility to block phone calls from unknown phone numbers or from people in your child's contacts list.
To use this feature, you need to have the Bitdefender Parental Advisor app installed on your child's device.
NOTE: Find out how to install and configure it by following the instructions included in this article.
To block a specific contact, you will need to:
1. Go to your Bitdefender Central account by accessing https://central.bitdefender.com.
2. Log in to your Bitdefender account using your e-mail address and password.
3. Click Parental Advisor to access the dashboard.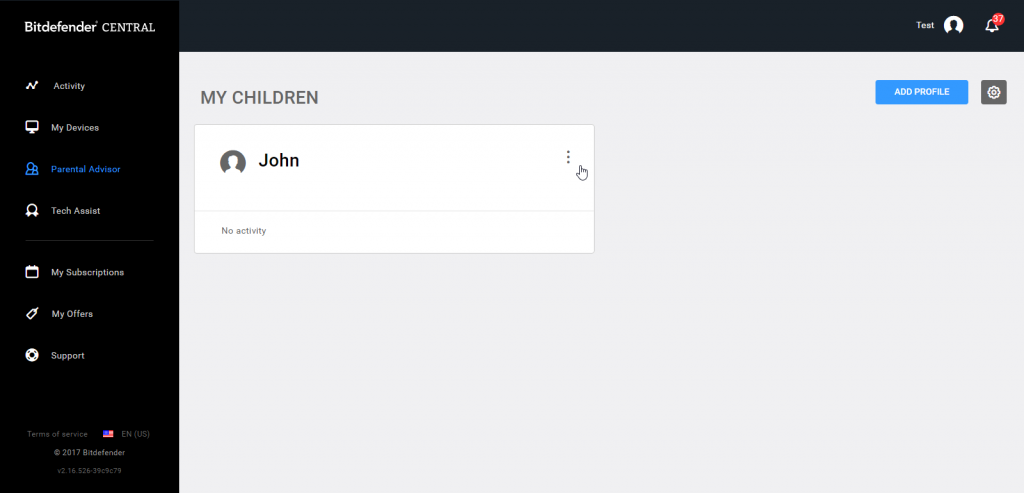 4. Select the profile of the child you want to set restrictions to.
5. Select the Phone Contacts tab in the upper right corner of the interface.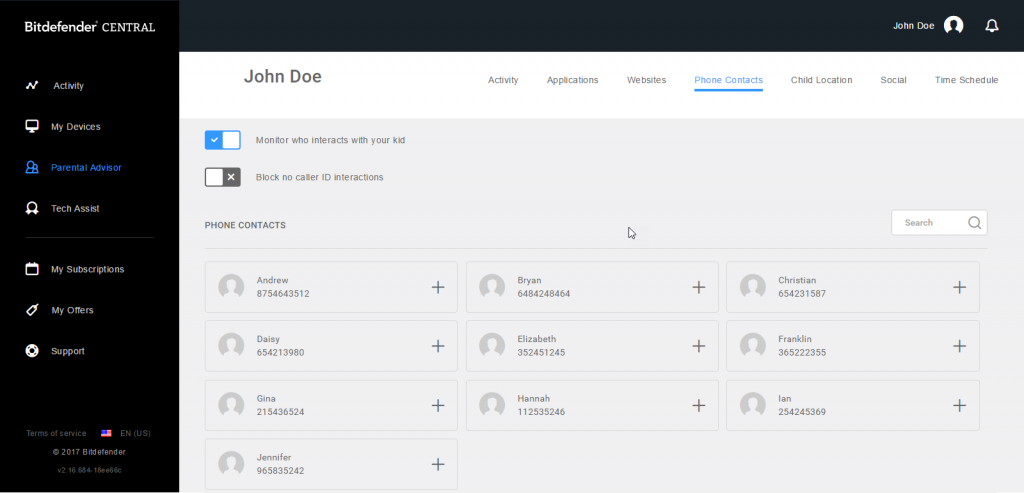 NOTE: A list with cards is displayed. The cards represent the contacts from your child's phone.
6. Select the card with the phone number you want block.The check mark symbol that appears indicates that your child will not be reached by the selected phone number.
NOTE: You can also block unknown phone numbers, by enabling the Block no caller ID interactions switch.
Now you can be sure that your child won't be in contact with untrusted persons.
Related Articles
Was this article helpful?