How to add a Network Exception in Bitdefender 2017 (I cannot access a device on my network)
Depending on the network you are connected to, the Bitdefender firewall may block the connection between your system and another device (such as another computer or a printer), preventing you from sharing or printing files.
In this case, the best solution is to configure Bitdefender to automatically allow connections to and from that specific device. To do that, you will have to include it in the list of Network Exceptions.
NOTE: Network exceptions are only for devices that you fully trust. All traffic between your computer and the trusted devices is allowed. To share resources with specific devices, such as computers or printers, add them as network exceptions.
To add a network exception on your network adapters, you will have to:
1. Click the icon on the left sidebar of the Bitdefender interface.
2. Click the VIEW MODULES link.
3. Select the Settings icon in the upper-right corner of the FIREWALL module.
4. Select the Adapters tab.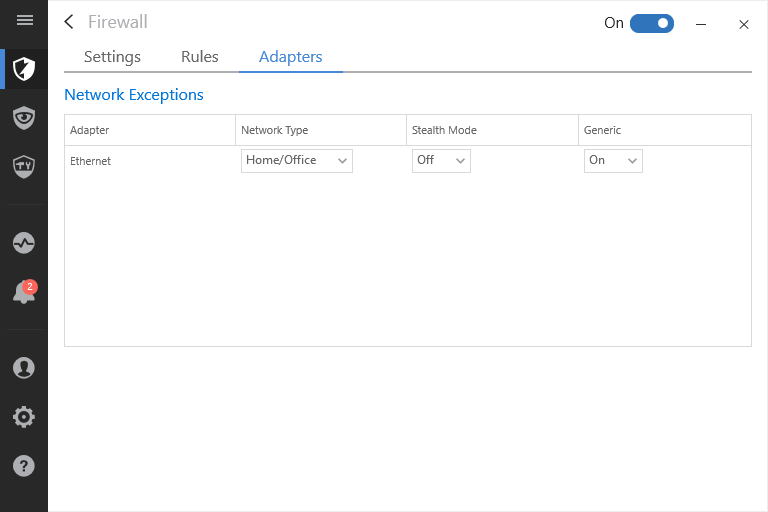 5. To add an exception, click on Network Exceptions.
6. Type in the IP address of the device you want to add in the corresponding field.
7. In the Adapter column select the type of network on which the exception will be applied.
8. Next, in the Permission column select Allow.
9. Finally, click the + button to add the exception and close the window.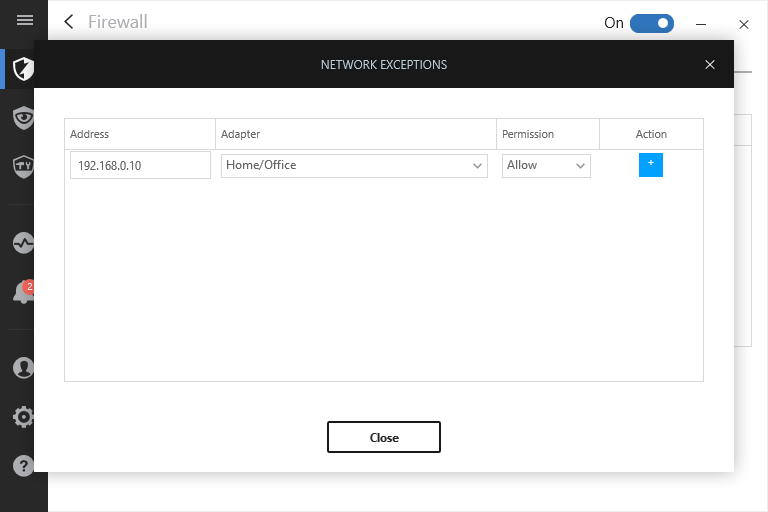 NOTE: If you still cannot connect to the device, you may want to look for other firewall solutions. If the issue persists, you can open an email ticket and we will answer the question or concern in the shortest time possible.
Related Articles
Was this article helpful?