How to install Bitdefender 2019
To install Bitdefender 2019 on your device, access your Central account, download the kit and follow the steps displayed on-screen.
Bitdefender 2019 includes a plethora of next-gen cyber technologies that offer the best protection available on the market. Furthermore, the detection in previous Bitdefender versions has been extended over new, potentially unwanted applications, and the new cyber threat intelligence technologies included can analyze and identify suspicious network-level activities and more
1. Access your Bitdefender Central account.
2. Click on  My Devices.
3. In the My Devices window, click the INSTALL PROTECTION button.
4. Choose one of the two available options.
NOTE: Install Bitdefender on the computer you're using by clicking on Protect this device, or you can install it On another device.
NOTE: If you choose to install it on another device, click on Protect other devices, select the corresponding operating system and then click CONTINUE. Type an e-mail address in the field, and click SEND.
5. Wait until the download is finished, then run the installer. You will see a download window and then you will see the main install window.
6. You can choose your install language before proceeding with the installation.
7. Click INSTALL to confirm your preferences and begin the installation. Wait for the installation to complete. A summary of the installation is displayed. If any active malware was detected and removed during the installation, a system reboot may be required.
8. Click START USING Bitdefender to finish the installation process. The new Bitdefender 2019 interface will be displayed.

Find out more about the improvements in Bitdefender 2019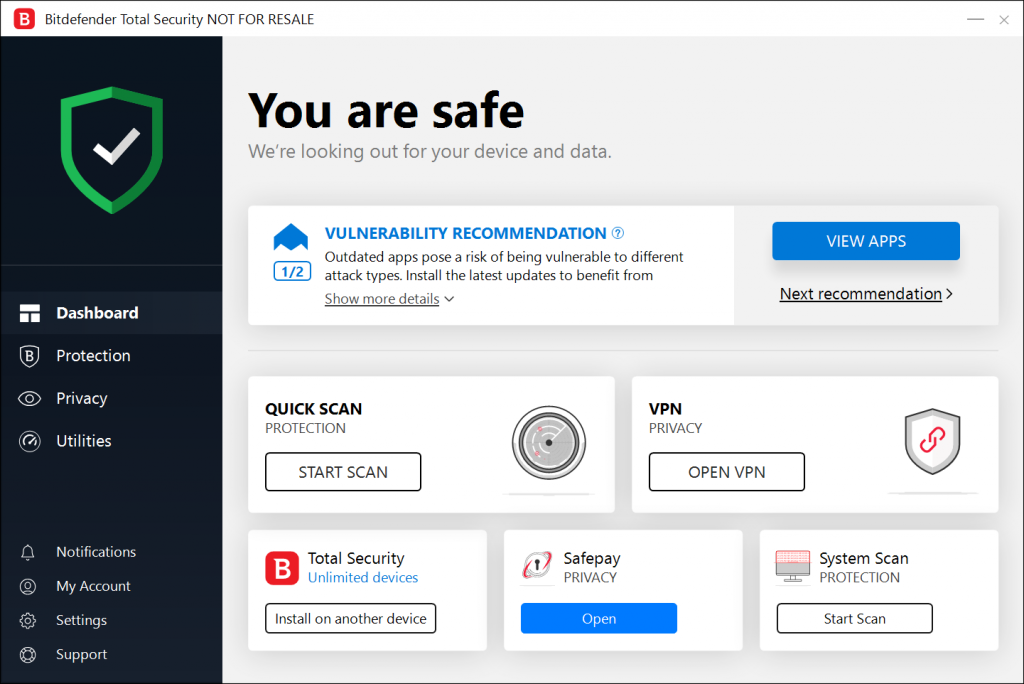 Was this article helpful?