IoT Village events, powered by Bitdefender, to raise awareness in IoT cybersecurity throughout 2018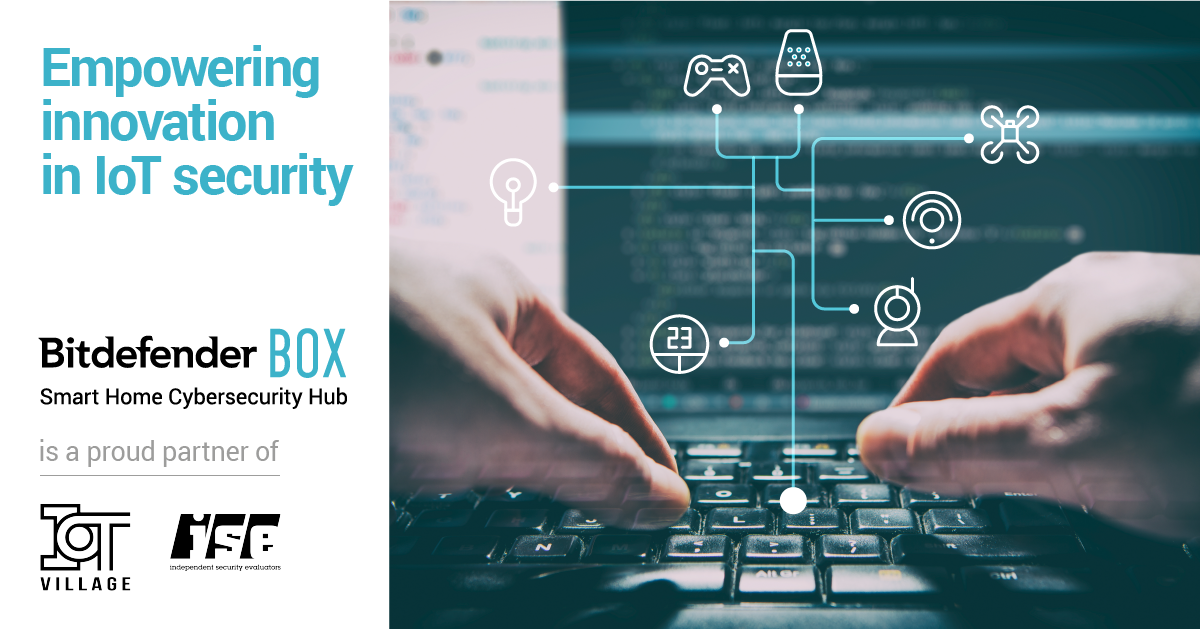 As part of our commitment to creating a safer online world for you and your children, we sponsor the IoT Village, a regular series of events at multiple security conferences designed to increase awareness on the security of the Internet of Things.
Our greatest weapons to fight cybercriminals are passion and creativity in research and technology. To sharpen those weapons, not only do we develop unique products for IoT security, but we also take every opportunity we find to engage in creating spaces for new ideas for cybersecurity.
The IoT Village events provide such opportunity – for us, to support research, for you, to discover new information and tools to fight cybercrime. Experts in security research real-world exploits and vulnerabilities and organize hacking contests consisting of finding the problems with off-the-shelf IoT devices.
IoT Village will visit a series of security events throughout the year across the United States, including RSA Conference USA, DefCon, DerbyCon, ToorCon, BSidesDC, BSides Charm, and BSidesPhilly.
But first, CypherCon, Milwaukee, WI, April 12 and 13, 2018.
You are most welcome to join a community that will inspire and empower you by making sure you visit as many as these events as possible!
Check the schedule here.
Follow us on Twitter for updates!
Bitdefender BOX
cybersecurity
IoT Village
ISE