Bitdefender BOX Technology Teardown – Phishing and Fraud Prevention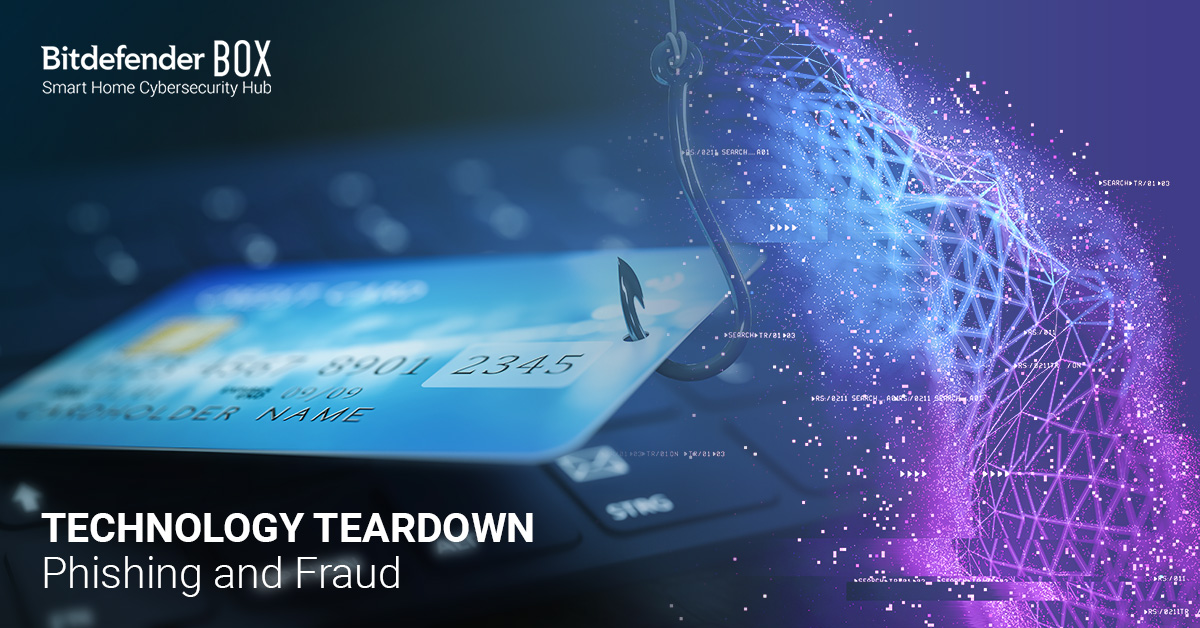 We know technology can sound overwhelming, particularly when it comes to cybersecurity. So we strive to make it accessible and controllable at the press of a button. This article – part of a series – aims to explain several of the innovative Bitdefender technologies that constitute the building blocks of Bitdefender BOX.
Malware on the Internet comes in multiple forms: Trojans, worms, viruses, application exploits and rootkits, to name a few. But malicious activity goes way beyond downloading and running a piece of malware on a computer or mobile device. Phishing and fraud are just as profitable, particularly on small screens such as mobile devices or personal assistants.
In broad terms, phishing is a form of fraud in which a scammer tries to trick you into divulging sensitive information by impersonating a trustworthy entity. Usually, phishing is carried out via e-mail or instant messaging applications, but phishing links can be snuck into messages on social networks, bulletin boards and so on.
Fraud, like phishing, involves impersonation. In fraud, cyber-criminals present fraudulent solicitations to their targets, leading them to fake online stores, for instance.
Bitdefender BOX protects against malicious URLs classified as phishing and fraud websites.
How does Bitdefender BOX keep up with the ever-changing list of malicious URLs?
When setting up phishing and fraud pages, attackers know they have a very short window of opportunity until security solutions blacklist their links or hosting providers take them down for abuse. To compensate, attackers keep moving their phony pages from one server to another, constantly changing the URLs used in their campaigns.
The phishing and fraud prevention technology aggregates malicious links based on correlated input from millions of endpoints worldwide. If a link is identified in a spam or phishing message, our anti-fraud engine automatically feeds it to the Phishing and Fraud Prevention module.
Bitdefender BOX relies on this threat intelligence to block access to phishing and fraud pages, and it replaces their contents with a warning before the user can enter personal information into the form. A notification about the malicious encountered is reported to the Bitdefender BOX administrator via the Bitdefender Central app for further reference. This ensures that you not only get full protection against this type of threat, but also lets you see which devices on your network keep accessing malicious links.
If you would like to learn more about Bitdefender BOX and its capabilities, you might want to take a look at the product's page or visit our Youtube page for tips, tricks and how-to videos.
Bitdefender BOX
Phishing and Fraud Prevention
Technology Teardown