Bitdefender Box 2: Four of the key benefits that impressed pcmag.com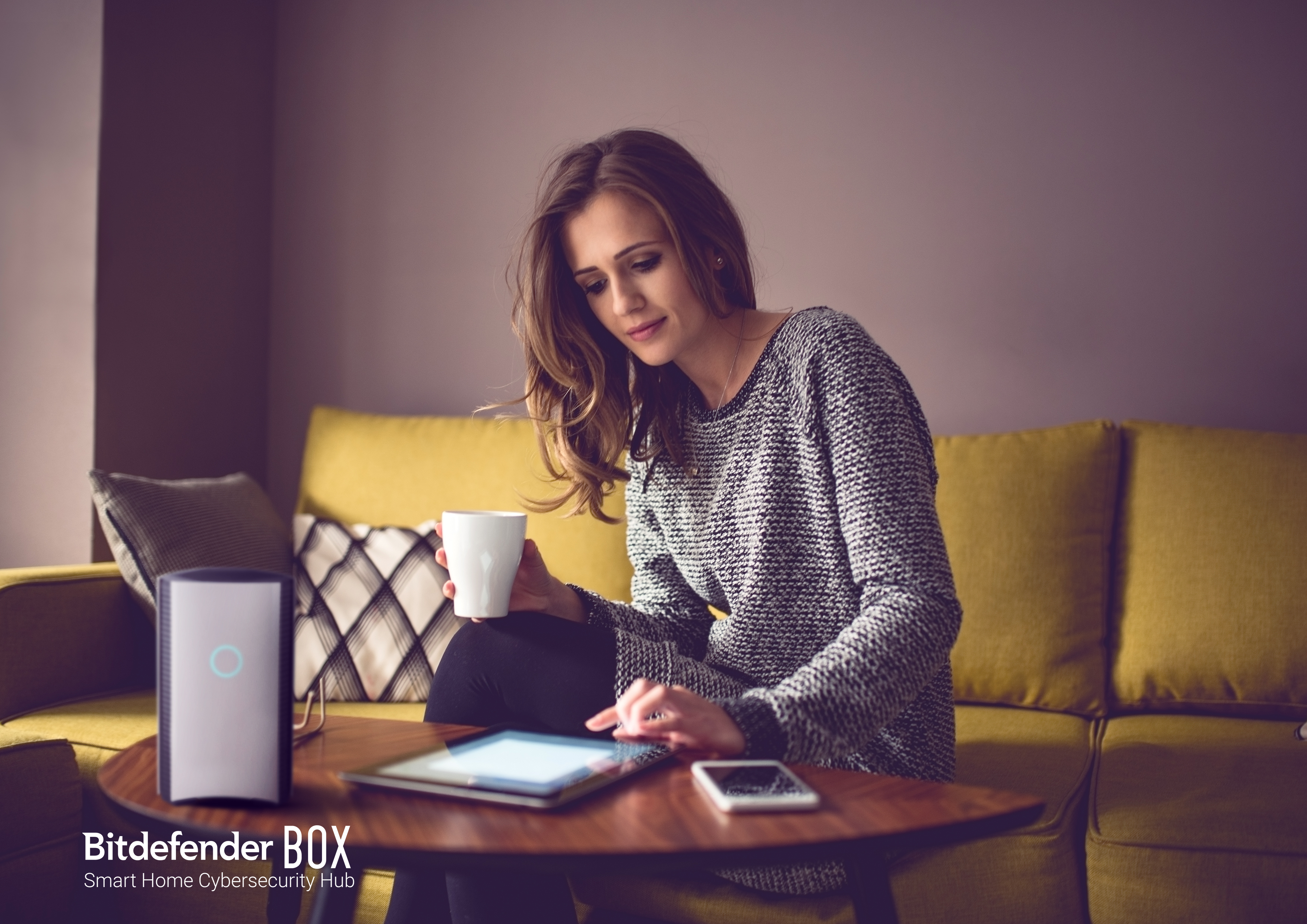 Imagine your smart fridge becomes a spam server. Imagine your kid's smart toy turns into a spy, watching you and listening. Imagine someone recording videos of your kids to blackmail them.
And now stop.
We've already imagined the worst cyber scenarios and developed the antidote for them. It is called Bitdefender BOX 2, a product that will protect your entire home and all its connected gadgets. So you can imagine only good things.
Bitdefender BOX 2 is the second generation of our revolutionary product that protects your family. It comes with more power, more storage and enhanced features (which you can read about here), including advanced machine learning and intrusion prevention systems. Bitdefender BOX 2's features have already drawn praise from cyber experts. "Big, bold, clever" are some of the words Max Eddy and Victoria Song from pcmag.com used in reviewing Bitdefender BOX 2.
Here are the innovative features they appreciated most:
1. Unlimited access to Bitdefender Total Security suite. Antivirus reviewer Neil Rubenking has already awarded it a coveted Editors' Choice Award. "Rubenking notes that Bitdefender has the highest recorded phishing protection score among the latest crop of security software," writes pcmag.com.
2. A unique integrated approach. Unlike all its competitors, Bitdefender BOX 2 doesn't need a stand-alone app. Even better, you can use the Bitdefender Central app to remotely manage all information coming from Bitdefender BOX 2 and all other devices running any Bitdefender security software. "This is where Bitdefender really shines (..) No other vendor has come close with this kind of integrated approach yet, and it's a major point in Bitdefender's favor," reports pcmag.com.
3. Machine learning system for best protection. Once connected, Bitdefender BOX 2 starts protecting all smart gadgets in your home. At the same time, it uses a machine-learning system to "learn" the normal activity in your network. Bitdefender BOX 2 sends you alerts every time it notices anything suspicious. This includes acknowledging and blocking any leak of personal information, such as credit card numbers, location data and passwords. "To this end, the Bitdefender BOX 2 includes brute force protection that will block multiple attempts to access devices on the network from the outside. It's a straightforward approach for a straightforward attack", conclude the two tech journalists.
4. Parental protection in and beyond the home network. Bitdefender BOX 2 comes with a parental control app, a tool for parents who want to make sure their kids are safe even when (or especially) they go outside their home. On top of existing functionalities: apps and browsing control, screen time management, location tracking, two exclusive features are under development and will be available soon. Detection of online predators and detection of cyberbullying will make Parental Advisor the best tool for parents who want to give their children the freedom to explore while keeping them safe.
Read pcmag.com full article here.
Bitdefender BOX 2 was launched on November 22nd. Shipping starts Wednesday, Dec 6. It will be available in the United States, with more countries following soon. You can order it here.
best protection
Bitdefender BOX 2
IoT
smart home