SmartCan Is a Smart Garbage Can, but with Dubious Practicability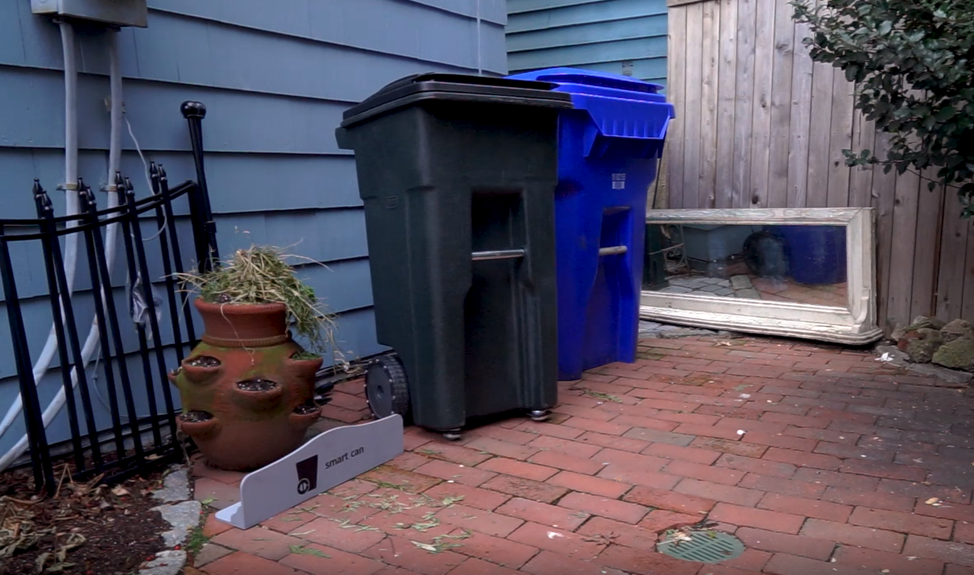 The Internet of Things technology is supposed to make everyday life easier, more manageable, and perhaps less stressful. Whether a smart garbage can meet those criteria remains to be seen.
Startup Rezzi, founded by Andrew Murray, has an idea to integrate IoT into something we never thought of as "smart" – our garbage bins. Murray says his goal is to hand this daily chore over to a smart device that can be programmed and controlled via an app. The idea sounds great on paper, but questions about its practicability do arise.
SmartCan is in the works, with hopes that it will be out on the market by 2020. Pricing and specific details have yet to be disclosed, but it recently won the Cool Idea award from Protolabs. After that, Protolabs reached out and partnered with Rezzi, 3D-printing the device from Murray's designs.
The smart part of the SmartCan is a motorized attachment, controlled via an app. This works with any city-issued garbage bin, and requires a docking station that would have to be fitted on the pavement, outside the home, where garbage is picked up.
"We want to help people eliminate unnecessary chores from their daily lives," Murray says of the SmartCan. "We see an opportunity to take IoT beyond just turning off lights or turning on music, and really help alleviate the burden of the mundane physical tasks that everyone faces. Rezzi is looking to build on the progress of notable smart home and IoT companies to do our part in redefining this consumer landscape."
The theory is good. In practice, though, several issues could arise, starting from the docking station to the fact that it might end up being more trouble than ite mundane physical tasks t allow the docking stations on the pavement, or pedestrians could stumble on it, damaging the unit.
To go all the way from the house to the pavement and back, on the pre-programmed route, the can requires no obstacles. Since you can only program it to go out and back on certain dates, and not control it, the can will probably end up smashing repeatedly against a gate, or hitting a pedestrian walking by.
Another important challenge for this proposed smart garbage box would be resistance to shock. Most city workers handle garbage bins with little delicacy, and having a piece of technology worth a couple of hundred dollars or so slammed to the ground is not ideal.
Unless these issues are solved before SmartCan is out of the prototype stage, the cost may overrun its benefits.
Image credit: Rezzi
garbage
IoT
SmartCan
trash
trash can