Hilton introduces digital key technology in UK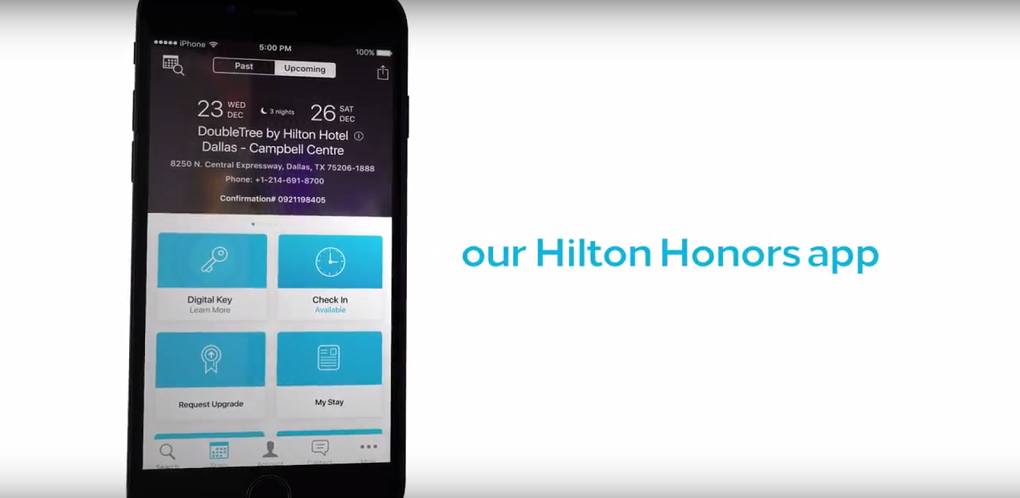 The Internet of Things has enjoyed major success across industries and sectors, from smart homes, to smart cities and industrial infrastructures. Digital technology is being embraced by a new market as guests of international hotel chain Hilton will be able to use their mobile phones to unlock their rooms in the UK.
The initiative is part of the company's loyalty and retention program called Hilton Honors. Besides choosing a room from the floor plan and unlocking it with their phones, guests can receive real-time notifications about the hotel and their booking and unlock the facility's fitness center.
The day before they arrive, the technology is activated and guests are asked if the digital key should be activated. The technology has already been tested in the US, where the digital key is activated when guests pass the front desk so they can go straight to their rooms.
"When you're a Hilton Honors member, your smartphone can be your remote control to your entire travel experience and that's something you can't find in an apartment rental," said Geraldine Calpin, Hilton's Chief Marketing Officer. "You can book a room, check-in, choose the exact room you want [using a floor plan], request items for your room when you arrive, use your smartphone as your room key, order room service, message the front desk and so much more."
Hotel management is working on "retrofitting the beacon technology to hotel doors." The technology could make classical key cards obsolete as they would no longer be needed to turn lights and air conditioning on.
Security and privacy issues do come up, but Calpin says the hotel doesn't track their guests' activity and the hotel's WI-FI is not a prerequisite for the app to work. With over 5,000 properties worldwide, the digital key option has been implemented in over 1,000 hotels. but for non-UK guests a passport check is required.
"At the moment the guest registration process requires us to see the passport of non-UK guests, but we are going to build the technology into the app this year so that all Hilton Honors members with the app can completely by-pass the check-in desk," Calpin said.
digital key
Hilton
hotel keys
smart hotel