2020 trends emerging in children's digital preferences. Goodbye, Fortnite, hello VSCO girls!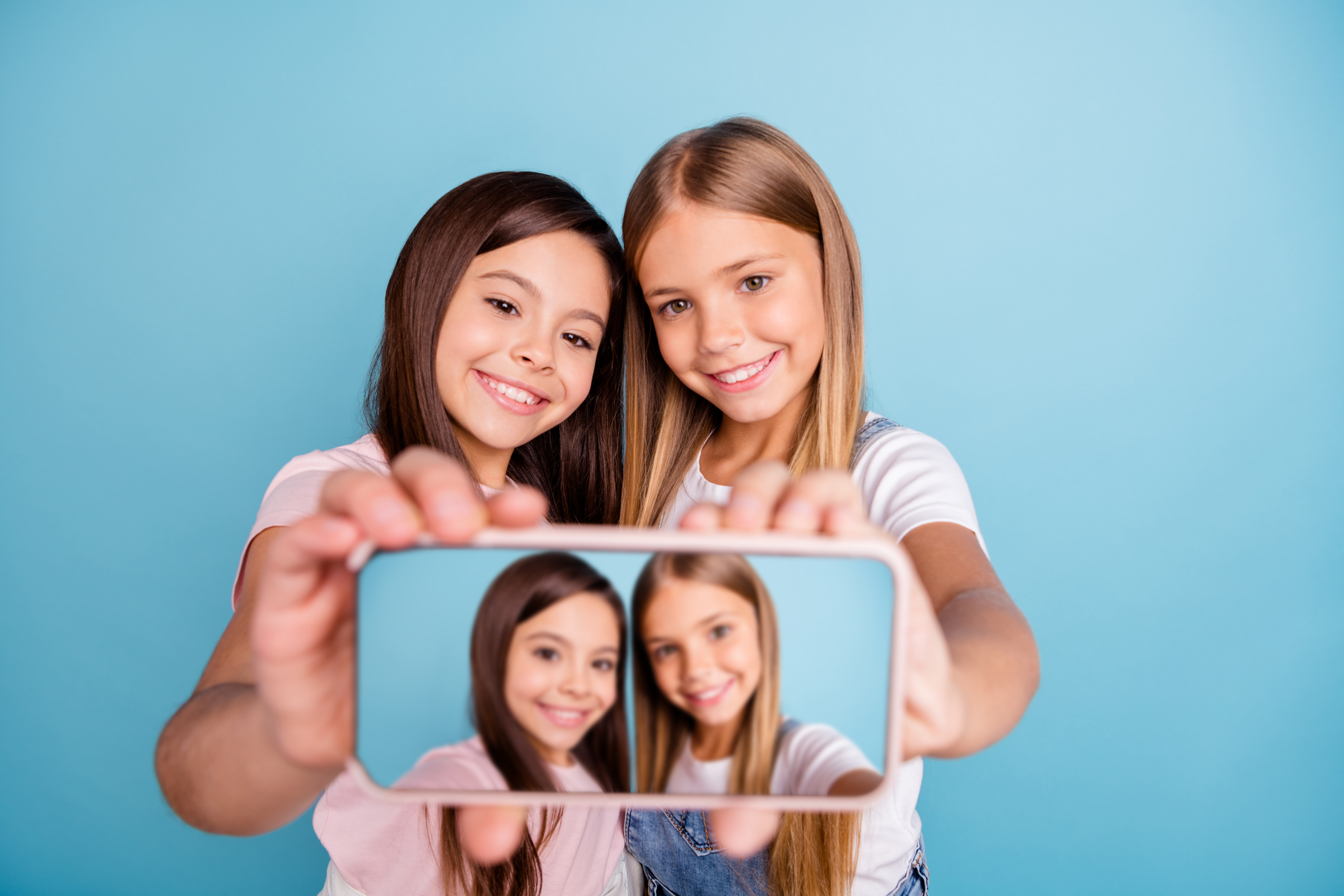 Although classics such as Minecraft and Fortnite are still found in the ranking of favorite digital activities for children in the UK, Ireland, USA, Canada and Australia, new trends and names are entering kids' top lists, according to kid-safe content sharing platform  PopJam. Every year, they ask children on the platform about their favorites and collate the most common answers to identify trends and themes.
We want to encourage parents to take an active role in their kid's digital lives and, at the same time, we aim to make digital parenting easier by helping them with useful information. So, if you're a parent, keep an eye on these names and themes, as you might hear more of them next year.
Kids' predictions of the new year's online trends
The three biggest trends for 2020 will be VSCO girls, Tik Tok and Roblox/ Fortnite, according to children on PopJam. We wrote about Tik Tok here and you are probably familiar with Fortnite by now (however, be aware of the gambling risk).
The term VSCO girl refers to a popular subculture consisting of teenagers who are very socially aware and follow certain fashion choices: over-sized T-shirts and hoodies, shorts, casual shoes, and scrunchies worn both in the hair and on the wrists. Hydro Flask water bottles and Fjällräven Kånken backpacks are popular among VSCO girls, a phenomenon that has been huge this year across all social platforms. They're being joined by other 'types' such as E-girls / E-boys (gamers, big into cosplay and often seen as colorful emo) and Soft girls (pastel-wearing, sensitive girls that love soft toys and hairclips).
Other trends commonly mentioned include Instagram, the environment/ climate change, YouTube, memes, Frozen 2, games, Gacha, dabbing, Hit the Woah.
Kids' Favorite YouTubers
The Norris Nuts are kid's favorites by far, leading the top in the UK and Ireland, the USA and Canada. The Family vlog channel starring surfer Sabre Norris and her siblings in a series of comedy vlogs, challenges and other entertaining videos has more than 3.4 million subscribers and almost a BILLION video views (800M+). The seven-member family has done everything from competing in professional events in Surfing and Skateboarding, to Olympic Sports and self-producing four hit songs on iTunes, Spotify and YouTube with over 20 million plays.
Other popular vloggers include:
Sis vs Bro – Karina and Ronald join forces to challenge each other in countless fun videos featuring challenges, cooking and gaming.
Just Ameerah – Notable for her DIY videos, life hacks and vlogs, she is a YouTube sensation with a channel called Just Ameerah. Slime recipes, DIY squishy creations and other fun videos have helped her reach 2.6 million subscribers.
Chad Wild Clay is a popular YouTuber known for posting diss tracks, impressions, parodies, songs, etc. on his channel. Also known as the "Fruit Ninja" superhero, he is good at doing challenges and DIY tutorials.
Flamingo is an American video game enthusiast who has earned a subscriber base of more than 1.2 million by publishing entertaining Roblox content to his channel.
Tips for parents who want to stay on trend
– Keep up with the media and tech your kids use. For example, for next year, Pop Jam specialists suggest to search for these on YouTube:
Spy Ninjas (Chad Wild Clay)
Baby Yoda
VSCO girls v E-girls (TikTok)
MovieFlame
PewDiePie – Vibe Check
OK Boomer
– Watch children's favorite videos with them and talk about what they are watching.
– Help them develop critical thinking skills and apply them online
– Remind them of the basic rules of online safety and privacy
The topics influencing kids present opportunities to share your experiences. Chances are that you mothers used scrunchies as a teenager, too, so nothing is really new, afterall.
games
kids
online trends