Sony Pictures Networks Threatened by Hackers Ultimatum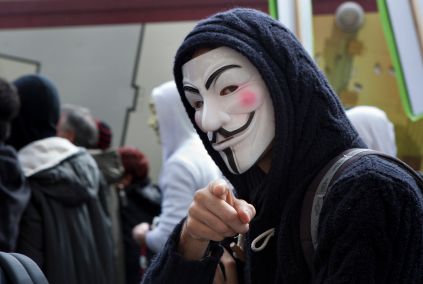 Sony Pictures Entertainment has fallen victim to a network security breach that defaced staff computers worldwide and allegedly stole internal data as well as company-owned Twitter account credentials, according to the thehackernews.com.
The hacking group identifying itself as as #GOP (Guardians of Peace) left a threat that reads:
"We've already warned you, and this is just a beginning. We continue till our request be met. We've obtained all your internal data, including your secrets and top secrets. If you don't obey us, we'll release data shown below to the world. Determine what will you do till November the 24th, 11:00 PM (GMT)."
To back their demands demands, #GOP leaked a ZIP file listing a number of documents and company financial records along with private keys and passwords to access servers, news reports say.
The company`s IT department has reportedly advised employees to turn off their computers as well as disable Wi-Fi on all mobile devices.
Sony has not confirmed the breach yet, but said it is "investigating an IT matter."
tags
---
Author
---
---
Right now
Top posts
FOLLOW US ON
SOCIAL MEDIA
---