Hello Kitty, Goodbye database containing 3.3 million users credentials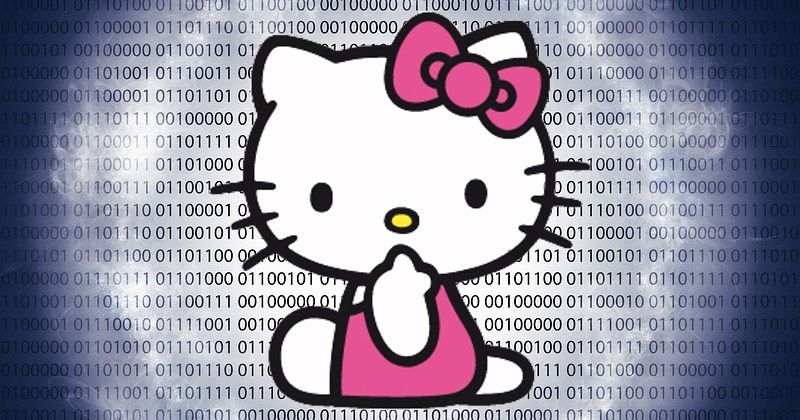 In December 2015, security researcher Chris Vickery revealed that millions of Hello Kitty fans had been put at risk after parent company Sanrio carelessly left sensitive account details lying around on a publicly accessible MongoDB database.
Fortunately, no financial data appears to have been put at risk.
But the information that was exposed were the names of sanriotown.com users, their birthdays, genders, country of origin, email addresses, unsalted password hashes, password hints and answers, and other details.
Bad enough in the normal scheme of things, but particularly chilling when you consider Hello Kitty's millions of young fans around the world.
However, as Sanrio secured the configuration of its user database it assured concerned parties that it did not believe that any data had been stolen:
"In addition, new security measures have been applied on the server(s); and we are conducting an internal investigation and security review into this incident. To the Company"s current knowledge, no data was stolen or exposed."
Leap forward one year, and it seems we may have all been too optimistic.
Because this weekend, as CSO Online reports, the database of 3,345,168 users has surfaced online – suggesting that someone *did* manage to get their hands on the poorly-secured data after all.
Over 186,000 of the records belong to Sanrio users who are less than 18 years old.
Clearly the fact that Sanrio found no evidence that the data was taken in 2015 was not proof that all was well.
So, what can be done? Back in 2015, Sanrio advised users to change their passwords – but you have to wonder how many would have heard or acted upon that advice.
And, of course, it's essential that the password you or your children are using on Sanrio's websites is not also being used on any other website. Passwords cannot be considered safe unless they are both hard-to-crack and unique.
That's why I recommend most people use password managers – software that not only remembers your passwords and stores them securely for you, but can also generate truly random, complex passwords every time you create a new online account.
Meanwhile, companies like Sanrio need to wake up to the importance of properly securing their online databases. As we are learning with so many misconfigured MongoDB databases at the moment, far too many organisations are leaving them wide open to unauthorised users.
tags
---
Author
---
---
Right now
Top posts
FOLLOW US ON
SOCIAL MEDIA
---