975 Arrested by Interpol Over Phishing, Romance Scams, Sextortion and Investment Fraud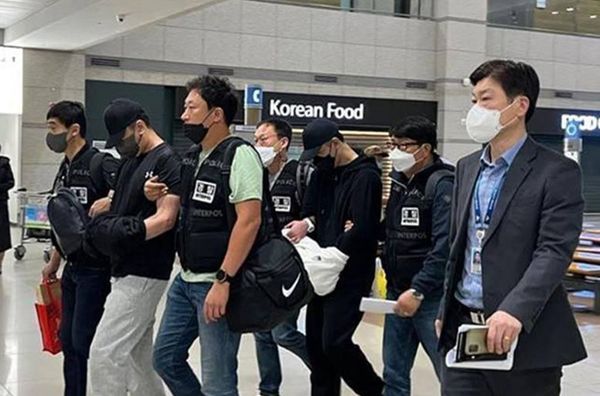 Interpol agents have arrested almost 1,000 people suspected of voice phishing, romance scams, sextortion and investment fraud, seizing some $130 million in the process.
Operation HAECHI III, coordinated between June and November by Interpol's Financial Crime and Anti-Corruption Centre (IFCACC) with the support of authorities in 30 countries, resulted in the arrest of 975 individuals and resolved more than 1,600 cases.
The stint brought together law enforcement agencies, financial intelligence units, asset recovery offices, prosecutors and private sector financial experts to identify illicit funds and money mules, detect money laundering and deactivate associated bank accounts.
Agents intercepted money and virtual assets linked to a wide range of cyber-enabled financial crimes and money laundering, helping authorities recover and return illicitly obtained funds to victims in various countries.
Specifically targeting voice phishing, romance scams, sextortion, investment fraud and money laundering associated with illegal online gambling, Operation HAECHI III generated 95 Interpol Notices and diffusions and detected 16 new crime trends – particularly variations on impersonation scams, romance frauds, sextortion and investment frauds.
Investigators uncovered a surge in investment schemes via instant messaging apps. In one case, two fugitives wanted in Korea were detained in Greece and Italy for allegedly embezzling 28 million euros from 2,000 Korean citizens in a global Ponzi scheme.
Another case saw Austrian and Indian agents identify a group of online criminals who had been impersonating actual Interpol officers, persuading victims to transfer around $160,000 through financial institutions, cryptocurrency exchanges and online gift cards.
"Indian authorities raided the call centre, seizing four cryptocurrency wallets and other crucial crime evidence," reads the press release.
Interpol's new stop-payment mechanism generated yet another success as part of the operation. Known as the Anti-Money Laundering Rapid Response Protocol (ARRP), the program enables participating countries to work towards restraining criminal proceeds.
According to the announcement, the ARRP has helped member countries recover more than $120 million in criminal proceeds from cyber-enabled fraud since its inception in January 2022.
"The success of this operation is based on two key elements for law enforcement, follow the money and cooperation via INTERPOL," said Jürgen Stock, Interpol Secretary General. "We have highlighted the need for greater efforts to deprive criminals of their illegal gains and this operation has seen member countries doing just that."
tags
---
Author
---
---
Right now
Top posts
FOLLOW US ON
SOCIAL MEDIA
---