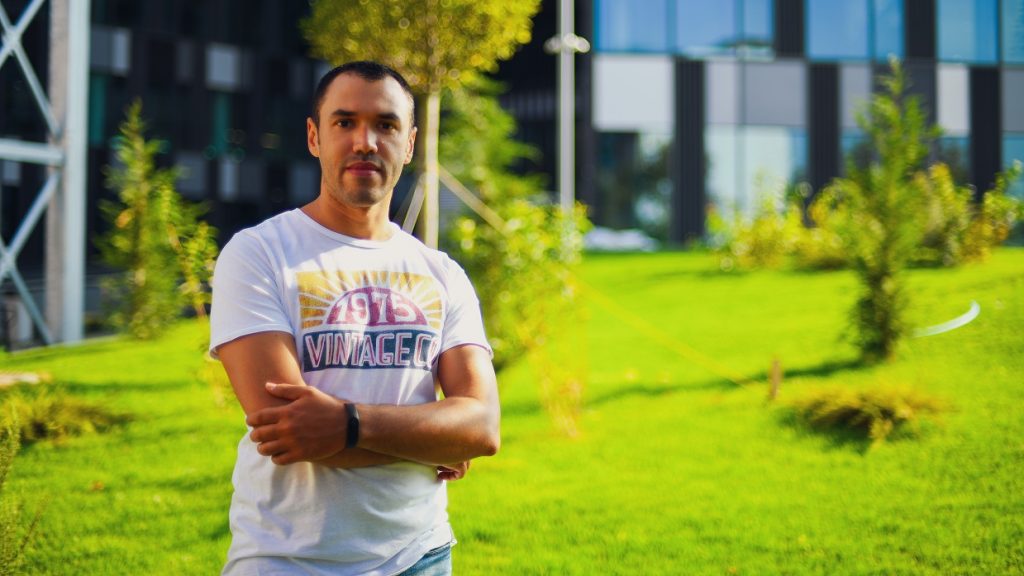 There are more than 250,000 people in Galati, a port city in eastern Romania. It boasts the longest city riverfront in Europe on the Danube, and in the cybersecurity world, it's also where one of its champions was born.
George Rata is the Lead Software Developer at Bitdefender, a place that he describes with one three-syllable word: Dynamic. Whether it's creating engaging interactions with the product or mentoring (new and junior) developers, George has worked at Bitdefender for 7 years and led his team for 4 of those. This means planning, designing, and developing new products for a connected planet that is constantly the target of cyber threats.
"It's very challenging working in such an industry because, just when you think there can't be anymore malicious apps in the latest Android release, there are security breaches that are broken by hackers," he explains. In fact, one in three Americans have been or know a victim of a cyberattack. This harsh reality, coupled with a skyrocketing number of Android users, means that George and his group are working around the clock.
"The evolution of mobile phones over the last 10 years is fascinating and demonstrates just how much our world has changed," he says. "A mobile phone is one of your personal items that you keep near you for more than 12 hours a day and you want to be 100% protected against malicious bytes."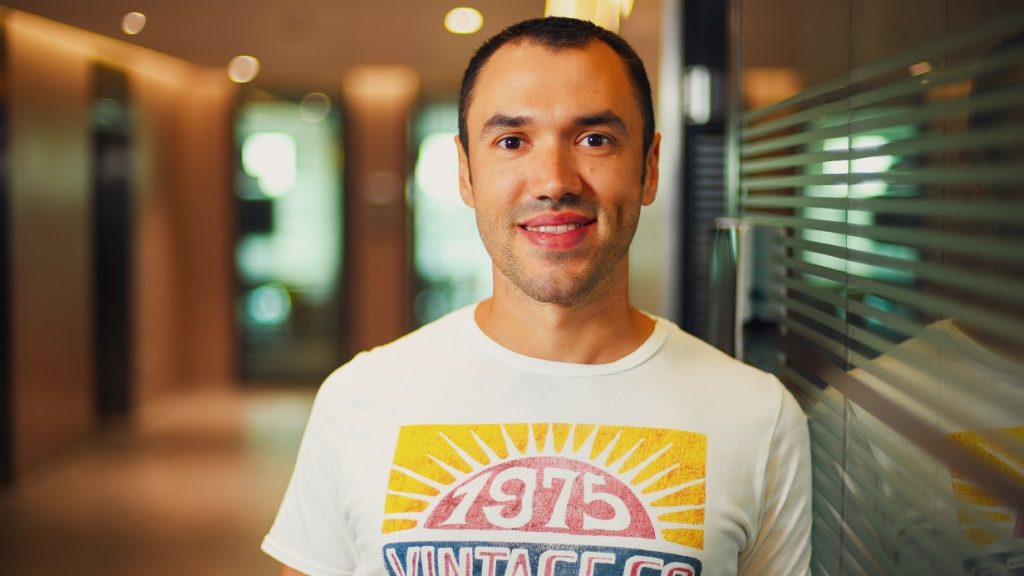 He describes his team as a curious bunch who work in a country which, thankfully, the best developers also call home. With more than five million Android users depending on Bitdefender Mobile Security for Android, George says the end user is the number one priority. "What keeps me motivated is working in a great team for a feature that protects over 5 million mobile Android devices," George says.
It's clear that no cybersecurity expert can afford to stand still or get too comfortable. It's a job that requires constant adaptation. For George, if he had to compare Bitdefender to a musical instrument, he says that the electric guitar is top of mind "because it's an evolution of the acoustic one just as Bitdefender, now a cybersecurity solution, is an evolution from the classic antivirus."
When George needs to take a break from this disruption, he ducks away to watch a History Channel hit. It's fitting that this program is just as tumultuous as the world of cybersecurity. "One of my favorite TV show is Vikings and I like it because it's all about history with a farmer who ultimately becomes the king of Denmark, as he terrorizes France and England with his constant raids," George says. "I'm awaiting the launch of the new episodes."
While he waits, George is a fan of watching the YouTube channel "Google Android Developers" to stay in the loop about Android news. He is also a firm believer in today's well-known technology business mantra "fail fast." For him, it's not so much about failing, but instead it's about learning from mistakes. His favorite quote, from Thomas Edison, describes this best, "Just because something doesn't do what you planned it to do doesn't mean it's useless."
This is something George keeps in mind when he works as a bridge between his development team and management, and as a cybersecurity champion to the world.