Bits and Bytes is a webinar series on the latest security concepts. In this latest iteration, we cover how missed patches make old things new again and host a discussion with guest Allie Mellen, Senior Analyst at Forrester.
Everything old is new again
We recently issued a Tech Advisory about an easily exploitable bug in VMware ESXi servers from 2021 which attackers are taking advantage of, today.
Patching end-user applications and systems is difficult. Patching workload-hosting virtualized servers is even more difficult and patching the underlying hypervisor is an even greater task. Despite the difficulty level, it needs to be done, wherever possible.
Sometimes applying airtight prevention steps isn't an option. While you can reduce the attack surface, you can't patch or unplug your systems, so you would need to employ protection mechanisms. You use the best security to identify an attack in action and defeat it with automated measures such as stopping a process or closing a connection. Similar to prevention, protection isn't always appropriate, whether in its most aggressive form or most operations-friendly, so your security strategy must also include detection and response.
For detection, you need to gather signals from across your environment, build an anatomy of an attack as it occurs, and then decide how to respond. That is an overwhelming task for any team without an automated solution that can do the heavy lifting of collecting, understanding, and analyzing signals to assemble security incidents to then present them in a human-readable, and actionable, way.
Join our webinar
This brings us to eXtended Detection and Response (XDR). In this webinar, we provide a brief explainer of XDR to set the stage for an extended conversation hosted by Andrei Florescu, SVP of Products at Bitdefender, featuring the insights of guest Allie Mellen, Senior Analyst at Forrester. Recorded for a Bitdefender audience, we want to share this conversation so you can find out where XDR currently resides, and what lies ahead in 2023.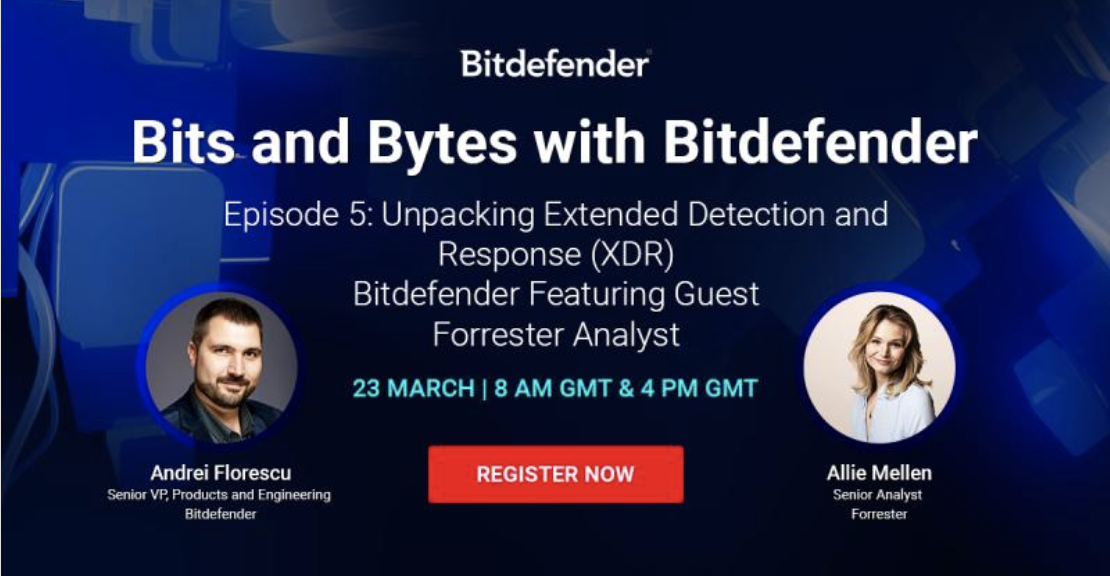 Join us on the broadcast or on-demand by registering

here

.

We look forward to seeing you!