Bitdefender
Windows 8 Security
Product help and information wiki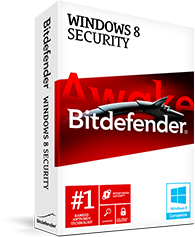 When your Bitdefender protection is about to expire, you must renew your license key. Follow these steps to visit a website where you can renew your Bitdefender ...
Read more
---
WHAT IS AUTO-RENEWAL? Auto-renewal allows you to enjoy the benefits of continuous security for your PC, without the hassle of renewing every time your license expires. With your ...
Read more
---
Bitdefender offers a 30-day money back guarantee! If you are not completely satisfied with your purchase, you have 30 days from the date of purchase (not install) to request ...
Read more
---