Bitdefender
Parental Control
Product help and information wiki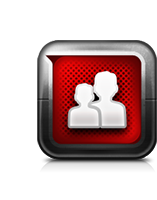 If you want to remove an existent child profile, follow these steps: On any device with Internet access, open a web browser. Go to: https://my.bitdefender.com. Log ...
Read more
---
The Application control helps you block any application from running. Games, media and messaging software, as well as other categories of software and malware can be blocked this ...
Read more
---
To install Parental Control on your child's mobile device, follow these steps: Video Tutorial 1. Go to https://my.bitdefender.com and log in to your account. 2. ...
Read more
---
Parental Control monitors your child's Facebook account and reports the main activities taking place. These online activities are verified and you are warned if they prove ...
Read more
---
Because you cannot monitor all your child's online activities, Bitdefender Parental Control gives you the possibility to allow or block the access to different websites. To ...
Read more
---
Bitdefender Parental Control – Frequently Asked Questions 1. How do I access Parental Control? Bitdefender enables you to control the access to the Internet and to ...
Read more
---
To take a screenshot showing a specific message or situation you can follow the steps below: Press the Print Screen button on your keyboard. This will capture an image of ...
Read more
---
In order to have access to theParental Controlfeatures, you need to install Bitdefender Internet Security or Bitdefender Total Security on the computer that your children use. You ...
Read more
---