Bitdefender
Mobile Security
Product help and information wiki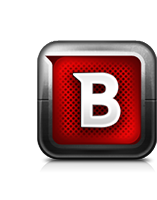 To uninstall Bitdefender Mobile Security you must first disable the Device administrator setting. To do this, follow these steps: 1. Go to System Settings and tap Security. 2. ...
Read more
---
In order to be protected by Bitdefender Mobile Security, you must register your product with a license key or a subscription, which specify how long you may use the product. As soon ...
Read more
---
Bitdefender Classic Line products: Bitdefender Antivirus Plus, Bitdefender Internet Security, Bitdefender Total Security Bitdefender2015 can be installed on: Windows ...
Read more
---
Why does Bitdefender Mobile Security require an Internet connection? The application needs to communicate with Bitdefender servers in order to determine the security status of ...
Read more
---