Bitdefender
Antivirus for Mac and PC
Product help and information wiki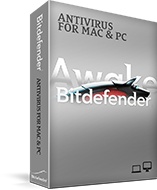 We have gathered all our products in the Bitdefender toolbox. It's right here: http://www.bitdefender.com/Downloads/ If you have a Bitdefender license key, just ...
Read more
---
Use the Apple recommended method for uninstalling an application: Hold down the app's icon in Launchpad until all the icons start to jiggle, and then click the ...
Read more
---
A. Downloading the .dmg package The Bitdefender Antivirus for Mac package provides Install and Uninstall functionality as well as a Product Manual. 1. Use the following ...
Read more
---