Bitdefender
Bitdefender Client Security
Product help and information wiki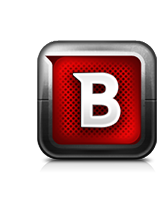 CryptoWall is a form of ransomware that uses the same encryption and extortion mechanisms as a previous threat, dubbed CryptoLocker. Local files are encrypted using a randomly generated ...
Read more
---
This situation is caused because either the malware was cleaned from the local computer or because a remote computer tried to infect the local machine. As a result, the file sharing ...
Read more
---
This malware is a fake antivirus product which relies on pop-ups with false detection on the system, forcing the user to buy the annoying software to get rid of infections that aren't ...
Read more
---
What is a cookie?At http://www.microsoft.com/info/cookies.mspx you can learn overview of what cookies represent: very small text files placed on the hard drive by a web server. They ...
Read more
---
If your PC appears to be infected but Bitdefender does not detect any malware, please follow the steps below. Be sure to provide us with the following information, so that we can fully ...
Read more
---
1. Make sure the operating system is updated. To check for the latest Windows updates and patches please use the link below:http://update.microsoft.com/windowsupdate/v6/default.aspx?ln=en-us 2. ...
Read more
---