Bitdefender
Security-as-a-Service for Amazon Web Services
Product help and information wiki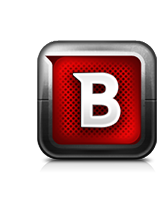 After deploying Bitdefender Tools on Linux instances, due to a desynchronization between the Communication Server and Bitdefender Tools, the machines were reported as offline in the ...
Read more
---
GravityZone is a business security solution built from ground-up for virtualization and cloud to deliver security services to physical endpoints, virtual machines in private, public ...
Read more
---
This article contains the release notes for Security-as-a-Service for AWS version 1.0.5. The following sections describe the release in detail, providing the updates from the previous ...
Read more
---
GravityZone (cloud-based) protects business systems with a centralized policy-based control, real-time visibility into the security status, and does not require on-site server hardware ...
Read more
---
Bitdefender is committed to delivering innovative, effective security solutions to our customers. As technologies and threats evolve, Bitdefender continues to proactively develop and ...
Read more
---