Bitdefender
Bitdefender Security for Samba
Product help and information wiki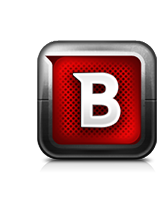 There are the following workarounds for this issue: Either install original version of Webmin from http://www.webmin.com/. Or execute the following commands after installation ...
Read more
---
Much ado has been made about whether or not Linux is truly more secure than Windows. Download the paper. The Antivirus Defense-in-Depth Guide provides an overview of the types ...
Read more
---
Bitdefender Security for Samba enables organizations to deploy antivirus and antispyware protection for their Samba network shares running on Linux, FreeBSD and Solaris systems. Deployed ...
Read more
---
Bitdefender Client Security is an easy to use business security and management solution, which delivers superior proactive protection from viruses, spyware, rootkits, spam, phishing ...
Read more
---
In order to compile the Bitdefender vfs module, the samba server sources are required.1. There are two ways to obtain the source of the samba server:a) If you use a rpm based system, ...
Read more
---
Due to the high number of possible hardware and software configurations, users may run into various faulty situations. To be able to properly identify the causes for these reported ...
Read more
---