Bitdefender
Bitdefender Security for Samba
Product help and information wiki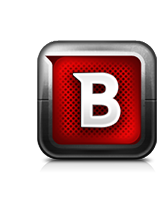 There are the following workarounds for this issue: Either install original version of Webmin from http://www.webmin.com/. Or execute the following commands after installation ...
Read more
---
Much ado has been made about whether or not Linux is truly more secure than Windows. Download the paper. The Antivirus Defense-in-Depth Guide provides an overview of the types ...
Read more
---
Bitdefender Security for Samba enables organizations to deploy antivirus and antispyware protection for their Samba network shares running on Linux, FreeBSD and Solaris systems. Deployed ...
Read more
---
Bitdefender Client Security is an easy to use business security and management solution, which delivers superior proactive protection from viruses, spyware, rootkits, spam, phishing ...
Read more
---
In order to compile the Bitdefender vfs module, the samba server sources are required.1. There are two ways to obtain the source of the samba server:a) If you use a rpm based system, ...
Read more
---
In order to gather the needed pieces of information, follow these steps: 1. Save the script to your server: from a console environment: wget http://www.bitdefender.com/files/KnowledgeBase/file/bdsysinfo.sh ...
Read more
---