Bitdefender
Bitdefender Security for SharePoint
Product help and information wiki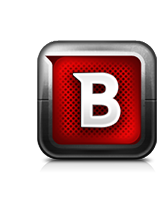 Bitdefender strives to provide its customers with an unparalleled level of fast and accurate support. If you experience any issue with our Bitdefender Business for Windows Servers v3.4, ...
Read more
---
We strive to reduce false-positive reports to a minimum. However, these reports are commonly due to bad programming practices (e.g. applications that change the Master Boot Record, ...
Read more
---
What is a cookie?At http://www.microsoft.com/info/cookies.mspx you can learn overview of what cookies represent: very small text files placed on the hard drive by a web server. They ...
Read more
---
In order to promptly resolve this issue, we kindly ask that you send us the malware file(s) as described below: NOTE: These files will be used for malware analysis only and will be ...
Read more
---
If your PC appears to be infected but Bitdefender does not detect any malware, please complete the Customer Care Online Form. Be sure to provide us with the following information, ...
Read more
---