Bitdefender
Bitdefender Security for Exchange
Product help and information wiki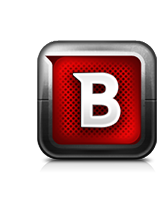 Bitdefender strives to provide its customers with an unparalleled level of fast and accurate support. If you experience any issue with our Bitdefender Business for Windows Servers v3.4, ...
Read more
---
What is a cookie?At http://www.microsoft.com/info/cookies.mspx you can learn overview of what cookies represent: very small text files placed on the hard drive by a web server. They ...
Read more
---
In order to promptly resolve this issue, we kindly ask that you send us the malware file(s) as described below: NOTE: These files will be used for malware analysis only and will be ...
Read more
---
If your PC appears to be infected but Bitdefender does not detect any malware, please complete the Customer Care Online Form. Be sure to provide us with the following information, ...
Read more
---
We strive to reduce false-positive reports to a minimum. However, these reports are commonly due to bad programming practices (e.g. applications that change the Master Boot Record, ...
Read more
---
This article describes a typical setup for the Antispam section of the Bitdefender for Exchange. Configuring the Global filters options Allow/Deny IP List In this pane you can whitelist ...
Read more
---
Bitdefender Security for Exchange safeguards your organizations critical messaging services to protect against email-borne viruses, spyware and spam. Iintegrating seamlessly with Microsoft® ...
Read more
---
In order to install Bitdefender Security for Exchange, you need an installation file or an installation CD that contains the installation package. The installation package can be downloaded ...
Read more
---
The dashboard provides you with useful information on the status of Bitdefender Security for Exchange and helps you easily solve the issues that requires your attention.This video tutorial ...
Read more
---
Bitdefender allows creating user groups, in order to apply different scanning and filtering policies for different user categories. This video tutorial, describes how you can create ...
Read more
---
The Antivirus module protects the Exchange server against viruses, spyware and riskware, and it ensures that users do not access infected e-mails. It detects infected or suspect messages ...
Read more
---
The Policies section of the Antispam module, provides you the possibility to specify the antispam filtering options. You can modify the default rule to specify the Antispam filtering ...
Read more
---
The Attachment Filtering module provides filtering features for mail attachments. It can detect attachments with certain name patterns, of a certain type or exceeding a certain size ...
Read more
---
The Monitoring module provides you with all the necessary means to monitor and control the product activity including: StatisticsReportsAlerts and LogsQuarantineScheduled TasksThis ...
Read more
---
New viruses and spyware are found and identified every day. This is why it is very important to keep Bitdefender up to date with the latest signatures. By default, Bitdefender automatically ...
Read more
---