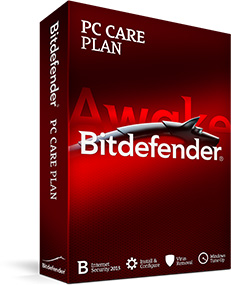 Bitdefender PC Care Plan
#1 Ranked Protection PLUS Unrivaled Technical Expertise
Internet Security 2013

Virus Removal

Install & Configure

Windows Tune-Up

We will never access your private files!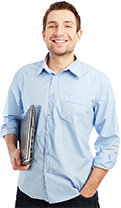 Whenever needed, one of our Microsoft Certified
Tech-Pros will "remote" into your PC and handle it all.
Simply schedule an appointment for any time that's convenient for you

Choose one of our Premium Services that best covers your needs

Contact our Engineers or schedule remote assistance from your Bitdefender online account

Allow one of our Microsoft certified Tech-Pros remotely connect and get things up and running on your PC

Enjoy a worry free Bitdefender (Premium) experience
Welcome to the world of problem-free computing, and virus-free surfing! Bitdefender PC Care Plan brings them both together in one convenient and affordable solution.
It's comprised of:
Bitdefender
Internet Security 2013
This #1 ranked antivirus features SafePay, a hacker-proof browser to secure all of your online banking and e-shopping transactions; Autopilot, which makes all the security related decisions for you; and cutting-edge parental controls, which allows you to monitor and restrict your kids' online activities.
Also includes: antispam, ID theft protection, firewall, social network safeguards, advance warning of risky websites, and more!
Install &
Configure

Virus
Removal

Windows
Tune-Up
Whether you're short of time or technical expertise, Bitdefender can assist you with everything from installing your Bitdefender security software, to always ensuring your PC is running at peak performance. Simply schedule an appointment for any time that's convenient for you, 24/7, and we'll:
Install & Configure Your Bitdefender Software
Remove All Viruses & Spyware
Tune-Up Your Windows Operating System
Minimal system requirements:

Operating system: Microsoft Windows XP SP3 (32 bit) , Vista (SP2), Microsoft Windows 7 (SP1), Microsoft Windows 8
CPU: 800MHz processor
Memory (RAM):
Available free hard disk space: 1.8 GB free space (at least 800 MB on the system drive)

Recommended system requirements:

Operating system: Microsoft Windows XP SP3 (32 bit), Vista (SP2), Microsoft Windows 7 (SP1), Microsoft Windows 8
CPU: Intel CORE Duo (1.66 GHz) or equivalent processor
Memory (RAM):

1 GB (Microsoft Windows XP)
1.5 GB (Microsoft Windows Vista, Microsoft Windows 7 and Microsoft Windows 8)

Available free hard disk space: 2.8 GB free space (at least 800 MB on system drive)

Software requirements:

Internet Explorer 7 and higher
.NET Framework 3.5 (automatically installed by Bitdefender if necessary)

Supports/Integrates with:

Firefox 3.6 and higher
Thunderbird 3.0.4
Outlook 2007, 2010
Outlook Express and Windows Mail on x86
+ System Requirements
- Collapse System Requirements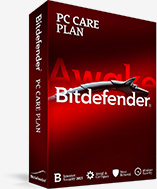 Bitdefender PC Care Plan
#1 Ranked Protection PLUS Unrivaled Technical Expertise