Let one of Bitdefender's Microsoft Certified Tech-Pros restore the speed of your PC! We'll start with an initial assessment of your system, and then we'll perform a system cleanup, defrag your hard drive, disable non-essential services & processes, remove any obsolete applications and/or drivers, and update your Windows OS.
Perform an initial assessment of your PC
Collect and analyze reports
Remove obsolete applications/drivers
Perform a system cleanup
Defrag your hard drive
Disable non-essential services and processes
Update Windows operating system
Provide a short summary and confirmation of completed work
The service does not include:

Will not fix bios and hardware issues that prevent the system from booting up
Help with Apple Mac or Linux systems.
Not sure which service is best for you?
Give us a call or chat with us online

Phone
+1 954 678 0567+1 954 406 8330
Chat
Whether you're short of time or technical expertise, Bitdefender can assist you.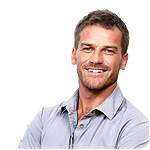 Minimal system requirements:
Microsoft Windows XP/Vista/7
Windows Internet Explorer 6.0 or higher
High Speed Internet Connection (Recommended).
1 GHz CPU
512 MB RAM
1 GB available hard disk space