Defend Yourself With The #1 Ranked Antivirus Protection!*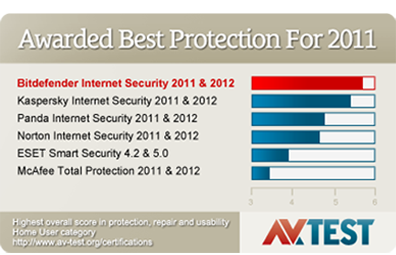 Anything Else Is Second Best! Bitdefender won the AV-TEST Award for Best Security Product For 2011, outperforming the competition by having the highest overall score in protection, repair and usability.
The package includes protection from online fraud and identity theft, hackers and viruses, with file encryption software and auto-scanning technology updating automatically at least every hour. Yet it avoids slowing down the Windows PC or interrupting game play.
Autopilot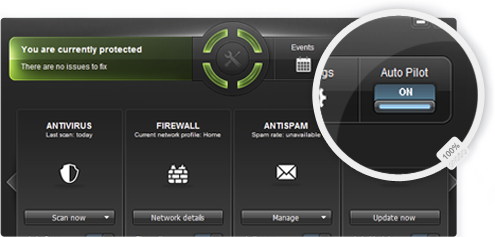 Our most innovative line of software ever comes packed with lots of other unique features that combine to provide what we like to call "Silent Security". By using it you will reduce the interaction with the product to a minimum level. In order to benefit from Bitdefender's "Silent Security", all you have to do is engage the Autopilot function.
The Autopilot feature you will find in every 2012 product provides a hassle-free experience by making optimal security-related decisions without input from you. This means no pop-ups, no alerts, and nothing to configure.