How to uninstall BitDefender
Video tutorial available:All the steps you need to follow are also presented in a video. In order to see the video click here.

There are two methods of uninstalling BitDefender from your computer: using the system tools and using the special uninstall tool provided by BitDefender.
Uninstalling BitDefender using the system tools
BitDefender can be uninstalled similar to any other software program as follows:
Go to Control Panel and double click Add/Remove programs;
Wait for the installed software list to be displayed;
Locate BitDefender into this list, highlight it and then click Remove;
Wait for the uninstall process to complete and then restart your computer.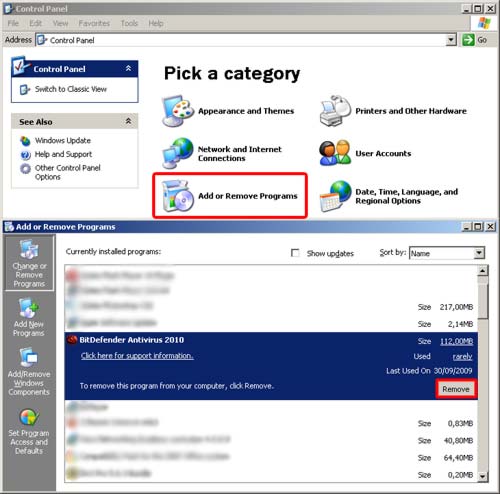 Uninstalling BitDefender using the uninstall tool
Alternatively you can use the BitDefender uninstall tool as described below:
Download and save the BitDefender Uninstall Tool on your computer into a location of your choice. This tool can be used for both 32 bit and 64 bit operating systems.

| | |
| --- | --- |
| | |
| for Internet Explorer users | for Mozilla Firefox users |

After the download completes go to the location where you downloaded and run (double-click) it;
After a couple of moments the uninstall tool interface will appear;
Click Uninstall;
Wait for the tool to display the completion message and then restart your computer.