Bitdefender
BitDefender Security for Mail Servers - SMTP
Ayuda del product e información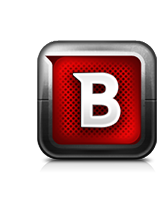 A continuación se describen algunas soluciones alternativas: Una de ellas sería la de instalar la versión original de Webmin desde www.webmin.com. Otra ...
Leer más
---
Con la finalidad de mejorar constantemente los productos y acercarse más a las necesidades de sus clientes, Bitdefender ofrece ahora todas las soluciones de seguridad para servidores ...
Leer más
---
The RBL Filter implemented in Bitdefender Security for Windows Servers uses the DNSBL protocol and RBL servers to filter spam based on mail server's reputation as spam senders. ...
Leer más
---
Actualice manualmente Bitdefender for Windows Servers con el paquete cumulative.zip siguiendo estos pasos: Descargue el paquete de actualización cumulative.zip para sistemas ...
Leer más
---
La versión mencionada introduce las siguientes características y soluciones:Bitdefender Security for File ServersA. Nuevas características Actualización ...
Leer más
---
---
---
---
---