Technical Description:
This trojan may arrive on the infected computer:
- downloaded from internet
- dropped by malware
It is compiled in Visual Basic 6 and will run on almost all Windows platforms upt to Windows XP.
Once run, it creates the registry keys mentioned in
Symptoms
.
However, this is pointless, since they do not point to a valid file, thus, the virus will only be run one time, due to a bug in the code.
It remains resident and will monitor user activities, as process "
Yahosin
" as seen in Windows Task Manager: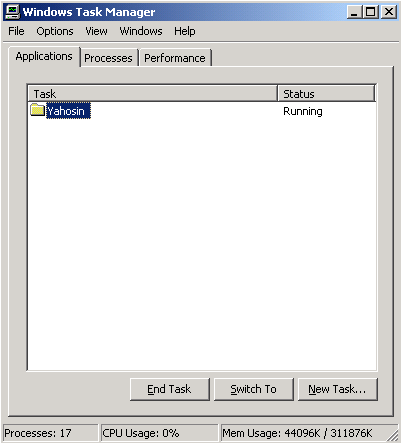 running event-based triggered tasks as:
- if the current window contains (case sensitive)
the window will be automatically minimised in a few seconds. Thus,
Windows Registry Editor
is directly affected by this behaviour.
- if the current window (of any application) contains any of the words (case sensitive):
xx
sex
teen
Phallus
jeggar
Priapus
Phallic
Penis
Exhibitionism

it will be minimised in a few seconds, and will display two images.
First, this image: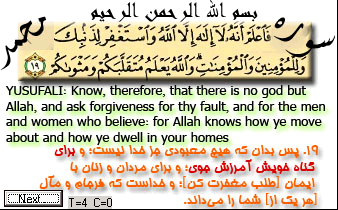 and if [Next] is clicked or after a few seconds, the second image:

After several runs ("T=" counts times run), it will display: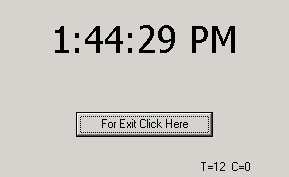 And if the mouse moves over that box, the next window is displayed: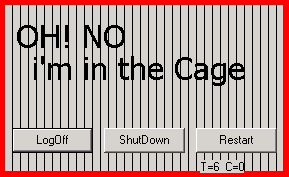 not allowing the mouse to move outside the displayed box.
If any of the buttons is clicked, a log off will be performed.
However, the keyboard is still active, and the virus can be terminated in Windows Task Manager.